Tessa Houghton creates dreamlike ethereal landscapes that are infused with light, texture, and infinite possibilities. Inspired by nature with its inherent symbolism and contrasts, the paintings attempt to explore themes of fragility and strength, transience and endurance, death and renewal. The most recent work pays homage to childhood and family and explores the strong emotional attachments we have with particular places and the memories that go with them.
​
'I believe in the power of suggestion and my paintings tend to hover between abstraction and figuration. The resulting images are ambiguous rather than definitive. I like the idea that they will trigger a memory or a sensation by being recognisable or familiar in some way and the final interpretation is left open to the viewer.'
Paint and other mediums are applied in a variety of methods so that intense layers of texture contrast with areas of smooth subtlety.
​
Whilst light and depth are key components, colour and form are simplified to capture the true essence of the subject matter. Impulsive and gestural markmaking is tempered with controlled brush strokes.
The painting process is balanced by observation and intuition. Surfaces are scratched into and paint layered on, then scraped away to hide or reveal what is underneath.
​
Since receiving a BA(hons) in Fine Art from Liverpool John Moores University in 1998 Tessa's work has been exhibited and collected extensively throughout the UK and internationally including places such as New York, LA, Hong Kong, Singapore and Barcelona. After 12 years of living and working in Barcelona she is now settled in the North of England.
Toggle title
Toggle content goes here, click edit button to change this text.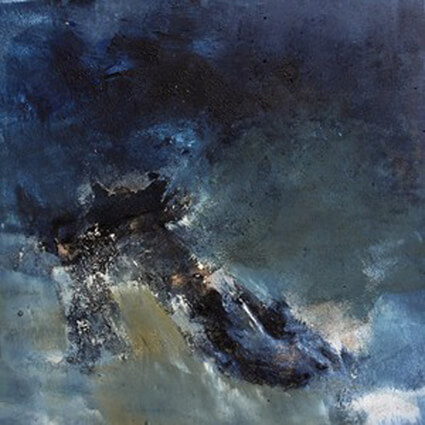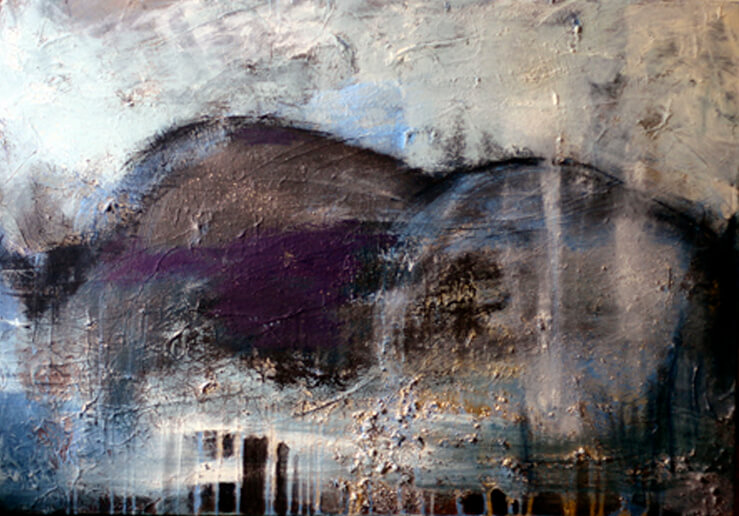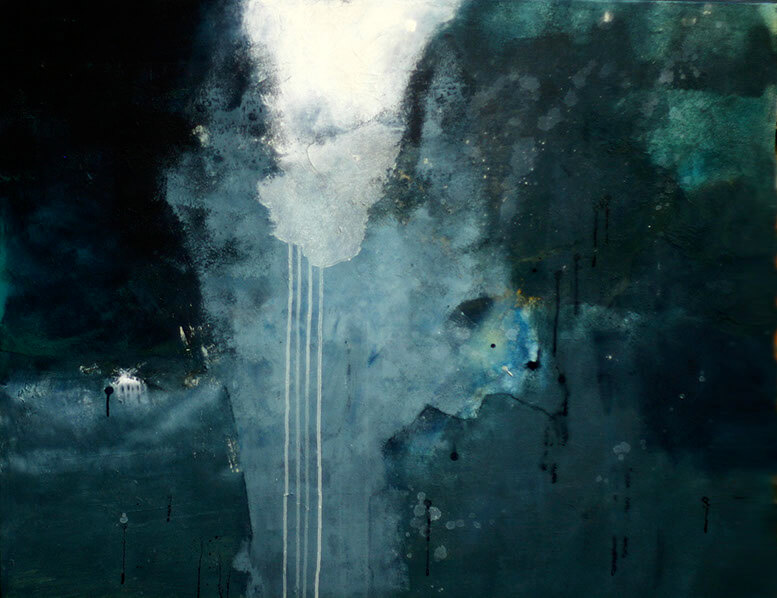 In my paintings, I render in colour the stories of the physical and emotional landscapes that formed my experience of being born in Greece and then growing up in England and Cyprus and now living and working in Wales.
The actual process of my painting relates to this theme, as I use mixed media, building up and scraping back areas of paint to capture the atmosphere, mass, and light of the landscapes I am aiming to depict . In the series 'The Gloaming,' I explore ways of bringing these landscapes together and play with the similarities and contrasts: How being caught between two time perspectives – the Eastern Mediterranean is two hours ahead of England – two different kinds of light, two different cultures, results in both a feeling of richness and diversity of experience as well as a search for rootedness in the moment and in space.
Dusk and the changes in light between sunset and darkness capture this feeling of 'homelessness' and search for 'home.' On the other hand, in the plays of light, in exploring ways of translating experiences and representing them in paint on the canvas, there is a liberating beauty too. In the 'Ithaca' series, inspired by the Greek Poet Konstantinos Kavafis' poem 'Ithaca,' I follow the theme further, exploring different possibilities of rootedness/rootlessness and the riches of the search for home.
My later series, 'Time and Tide' takes the theme further to a broader exploration of the temporal aspect of human experience and its relationship with nature, and the recent addition of gold leaf and metal in my work is inspired by time spent in Venice, visiting the Biennale, and Byzantine Iconography.
Having recently moved to Wales, with its beautiful and vast landscapes, and living within earshot of a running stream, I continue to render in my work my surrounding environment, along with aspects of personal history, experience, and imagination, poetry and myth. New directions involve collaborations with artists across the artistic spectrum, initiating new ways of thinking about and creating art.
You are more than welcome to visit my studio to see where I work, please contact me to arrange a time. Gallery 54 – The Premier Art Gallery in Ross-on-Wye, Herefordshire.
A fine collection of contemporary abstract art set within a 17th Century listed building.
Gallery 54 is accessible to everyone who enjoys viewing paintings, ceramics and glassware.
The 17th century building has been sympathetically restored to revitalise the quality and solidity of its natural building materials. Fusing original features with clean-lined contemporary design, Gallery 54 provides a space with an understated elegance and quirky appeal.
The exhibition space consists of two discrete floors balanced and accessed by an open stairwell gallery. The stairwell creates an open house ambience and displays artworks in a homely situ.
The strength of Gallery 54 lies in the calibre and integrity of the collected art. The viewing experience is energised by the juxtaposition of old and new. Contemporary abstract art backs on to the inherited architecture, off-setting modernity with sculptural period charm.
Gallery 54 currently exhibits work from over 20 artists. Some garnered from rich local talent, whilst others are national and international artists. Although the works lean towards, or securely belong in the abstract/modern genre, this does not limit their diversity.
All the artists share a keen aesthetic sense, absorption in interrelations of space, form and colour and evident joy in the suggestive ambiguity of abstract art.
Current artists include Alison MacGregor Grimley, Daniel Calderwood, Jo Jenkins, Mary Rose Young, Stuart Ellis, Amanda Hemmer, Duncan Johnson, Joanna Mayne, Rachel Sudworth, Zoe Taylor, Annica Neumuller, Fausta Scarano, John Maxwell Steele, Stephen Rippington, Celia Johnson, Isobel Mitchell, Maria Pierides and Steve Payter
If you have any questions regarding our works, or want to join the mailing list you can contact us by calling or emailing and we'll get back to you as soon as possible. Thanks!
Gallery 54
54 High Street
Ross-on-Wye
HR9 5HH
01989 567 917
info@gallery-54.com
Follow us on Twitter and Instagram